Last weekend we packed up the car and headed to midcoast Maine for a short weekend visit. The timing couldn't be more perfect. Driving through New York City at midnight amazes me every time. There is a special place in my heart for this city and it's been that way for a very long time… Maine welcomed us with a very chilly morning, it was only 35 degrees when we stopped by for coffee in Freeport at 6 am! Quite a shock after Virginia's upper 50s. The signs of changing weather were all around. The leaves just started changing colors; the crisp air made all the scenery more vivid and bright, with the thick clouds as a perfect background.
I stopped at one of my favorite little shops in Ellsworth – Rooster Brother. This place hosts an abundance of delicious and unique foods, homemade ginger molasses cookies, as well as delicious Costa Rican coffee. All of that paired with a visit with a good friend (who, by the way, roasts said coffee to perfection) made my day. But that was just the beginning!
We went apple picking at the orchard that our family has been getting apples from for years. My daughters had a blast! They could pick some tiny purple flowers and their favorite apples – Macs. They also could run among the rows of apple trees. Varieties of pumpkins and squash were on display at the little farm stand. The best part of it was to do all the fun things in grandpa's company!
Happy in my boots & thick sweater, I headed for sunset ride to admire autumn foliage. The sunset was so beautiful! Despite the thick layer of clouds, the light shone through and the views over Walker Pond were just breathtaking.
The visit wouldn't be complete without Grandpa's famous blueberry pancakes. My older daughter has been his apprentice since she could stir the batter, gradually taking over more serious tasks (hello egg-cracking) and it's amazing to see their special moments bonding over this little tradition. I think it may be one of her favorite dishes, not only because it's simply delicious, but mostly because she learned how to make them with her grandpa.
I have a similar "bond" with pierogi, but that's a story for another post…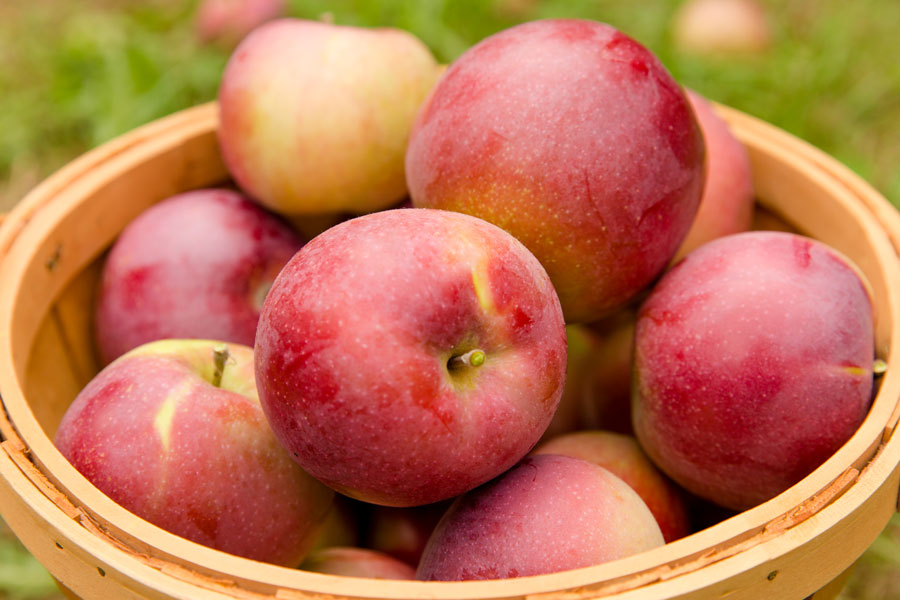 Fall In New England