I challenged myself in my photography and business this year. It was going to be about stepping out of my comfort zone, trying new things and learning even more.
Styled shoot at Jasmine Plantation was definitely fitting into this goal. It was something I have never done before.
It was a sunny and warm spring-like day in February at the Historic Jasmine Plantation in Providence Forge, VA.
A wonderful group of creatives and small business owners from Hampton Roads area came up with a vision of Industrial Garden styled shoot and I was thrilled to be invited to be a part of it. Industrial decor and gorgeous arrangement designed by Annette were a contrasting, yet complimenting element at this historic venue.
Not only the theme was beautifully executed, but also we all made the day about having fun, supporting each other, building relationships and creating an amazing production.
Let me introduce these wonderful friends!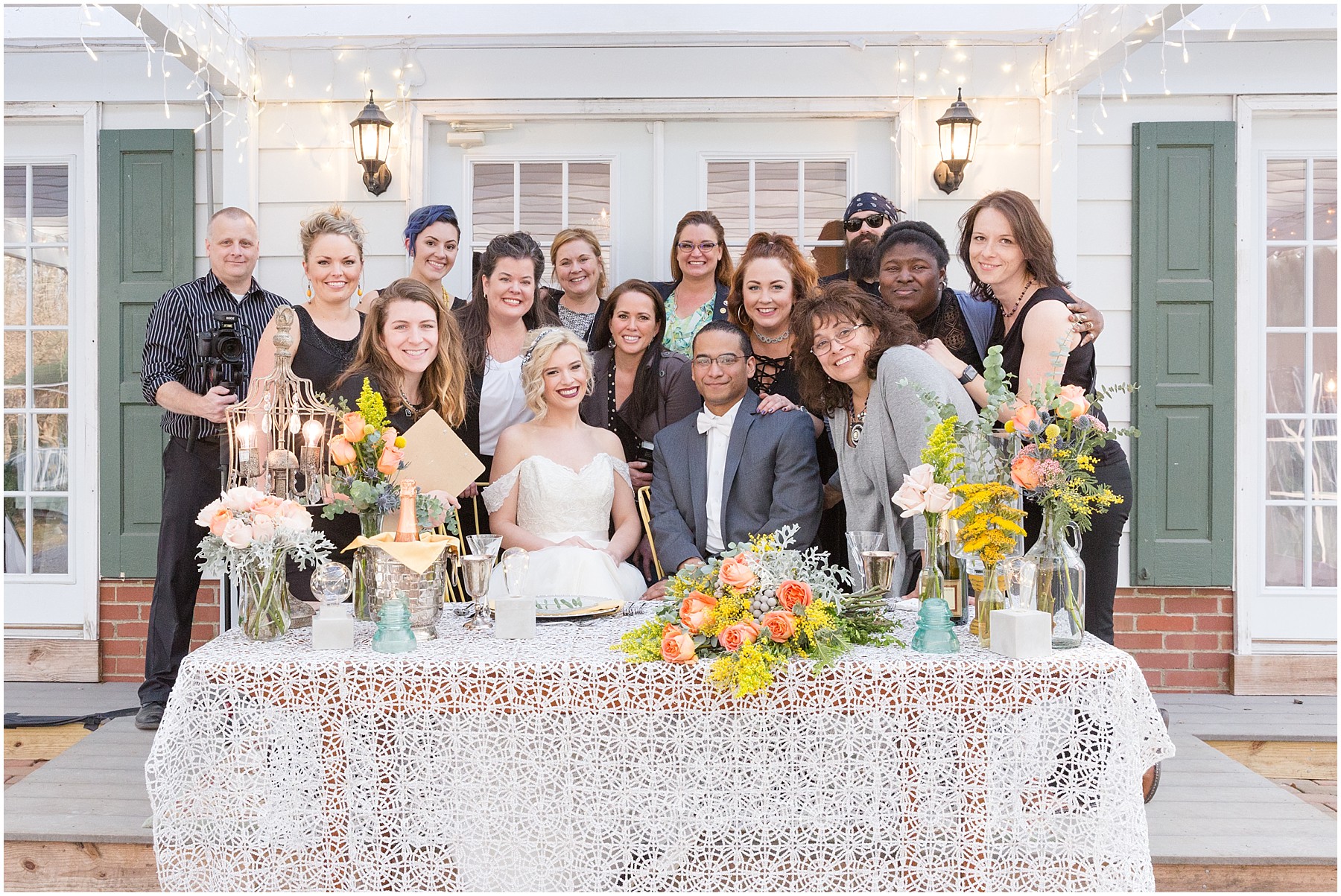 One of my goals was not only the capture beautiful results, I also wanted to capture the high energy, friendships and collaboration. Check out our behind the scenes here.
Charles captured the whole event on video.
It was a pleasure working side by side with Lindsey Lyons and watching her in action. Check out her take on this here.
Thank you everyone for this amazing experience!
Our vendors:
Venue – Historic Jasmine Plantation
Coordination – Chelsea Cottle Moring  – Illumination Events Studio and Stacy Krick  – Colonial Heritage
Lead Photography – Lindsey Lyons –Lindsay Lyons Photography
Photography – Ola Ingram – Ola Ingram Photography
Videography – Charles Townsend – Brian Charles Films
Entertainment and Lighting – Liz Daley – Liz Daley Events
Design and Florals – Annette Lindsey – I Do Weddings with Love
Makeup – Kirsty Wingfield – Richmond Make Up Artist
Hair – Victoria G – Madison Salon
Models – Katie Cominsky and Jose Colon
Cake – Kadi Spruill – Kadi Bakes
Sweets – Cari Mezick – It's All Sugar To Me
Caterer – Ernie LaBrecque – Divine
Rentals – Sharon Royster – Chic Unique Vintage Rentals
Stationary – Lindsey Lyons
Floral Paper Garlands – Sweet Pear Paper
Hair Accessories – Sassy Jones Boutique
Bridal Gown and Menswear – Celebrity Bridal and Formals
Linens – Splendid Seating
Rings – Diamond Direct
Transportation – Stacy Krick