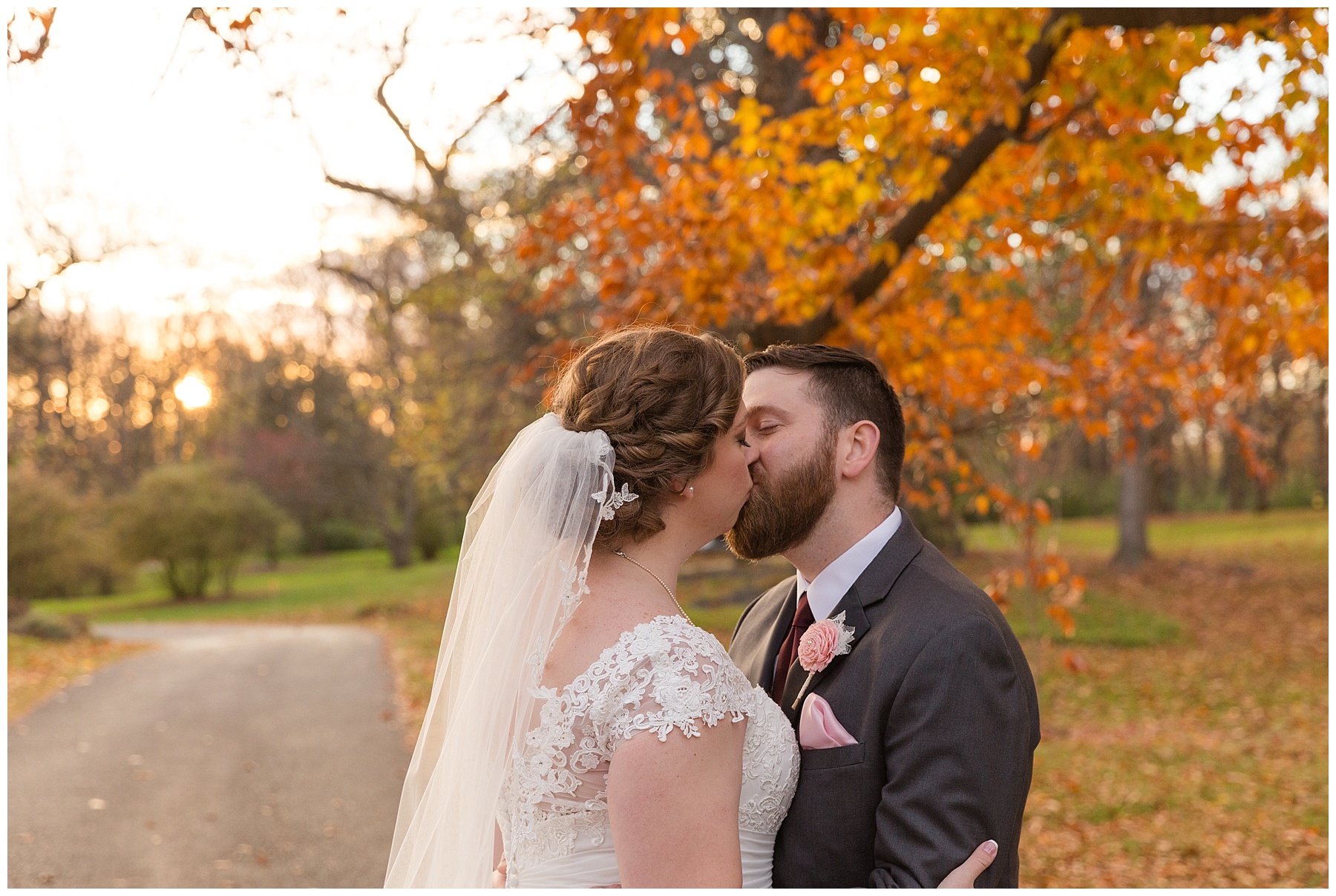 Our day started with a road trip to Berryville, VA; our destination – Historic Rosemont Manor, where Stephanie and Robert's wedding was going to take place.
The Rosemont Manor offers stunning historic architecture and breathtaking mountain scenery. And as luck would have it this fall day was a beautiful, rich in colors, had amazing views and was clear with just a few clouds.
When we arrived, everyone was in a great mood; the atmosphere was full of excitement! Ashlyn and her team, from Transformations Artistry, did a wonderful job highlighting the bride's and bridal party's beauty with makeup and hairstyling. The gentlemen were enjoying an early afternoon filled with fun conversations, memories, and laughter.
Kari, from Two River Events, had everything under control – the bride and groom could enjoy their wedding day without a worry. If you are ever looking for a person to assist in making your wedding day smooth – she is your lady!
The couple decided to have their first look inside the venue. It was a perfect spot for Robert to see his bride for the first time, as she walked gracefully down the stairs. It was a gorgeous moment filled with smiles and tears of joy!
The ceremony took place outside where the mountains and fall colors of the trees provided a stunning background as Stephanie and Robert exchanged their vows. They mixed bread starter (a base to the loaves of bread being prepped for baking), signifying a special "new beginning." I loved how this fits their relationship, as they enjoy exploring new foods and cooking. After all, their engagement session was photographed at a brewery in Charlottesville, VA!
The reception venue was amazing with strings of lights making it intimate and comfortable.
Throughout the day, one thing stood out with this stunning couple – the way Robert looked at Stephanie. He looked at her the way every woman wants their man to look at them, with absolute love and endearment in his eyes. Their mutual love and support was visible in every aspect of the event like their lovely first dance to the tunes of Amado Mio by Pink Martini.
The reception was filled with laughter and dance. The DJ – Kirk of Kirkabee Deejays was fantastic! His skillful choice of music got everyone on the dance floor, regardless of age.
A macaroon tower was a delightful twist to the traditional wedding cake. Carefully selected beverages and delicious food added to the festivities accentuating a great time!
Stephanie and Robert – May your life together be filled with love, laughter, and wonderful adventures!
*the event was captured as a second shooter with Meredith Ryncarz Photography
*images and editing by Ola Ingram Photography